Come Share My Stories, Told Through Pictures
As an amateur photographer, I wanted a place to display the photos that, to me, tell stories about me and about the majesty of nature. I also thought I could share a few photography tips with other amateur photographers out there, in a shared effort to improve my own skills and help them as well.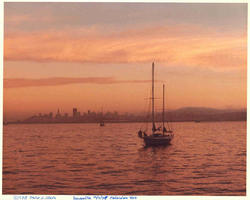 Finger Lakes of New York
About the Finger Lakes region of upstate New York, yet a photo of Sausalito. They will have to wait for scanning. However, our region is beautiful with 7 major lakes, long and thin carved when the glaciers melted after the last ice age. The one near Auburn is Owasco, the name of an Iroquois tribe that lived here. Our county is also named after an Iroqouis tribe, the Cayuga and the name of the lake on our western border. Next to the west, Seneca. On the eastern side, Skaneateles Lake.
This is from Sausalito, circa 1975. The fishing boats are out for the Herring run. A beautiful view of the city. The two years living there was a great experience.
Note on Photos

The photographs on this website are copyrighted David E. Ferro except those noted. The professional photographers who took wedding protraits will be shown if known; some of these have their logos on the frames and all effort is made to show these for credit reasons and because the frames were often beautiful. Family photos were often taken by unknown hands, so the authors cannot be credited.
Questions? Send an e-mail
More Tips
If you're interested in learning more about photography, click on the following link, and also visit my Favorite Links page: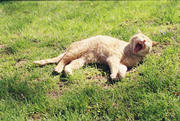 Snip the Guard Cat
Snip and Slug live in the garage and yawn whenever I say hello. I asked my friend Kim "What's that? Being coy?" She replied "Yep."
www.moretips.com